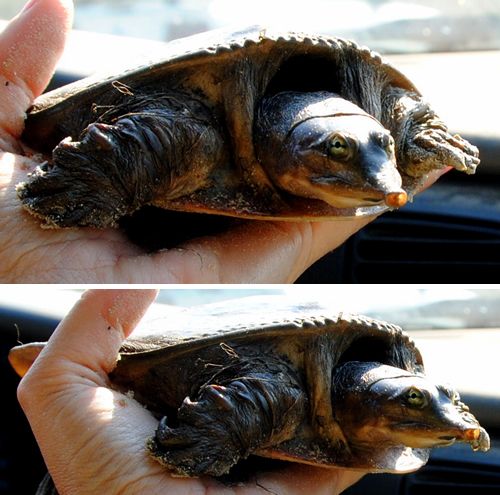 My latest suicidal turtle - an adorable little softshell with an incredibly expressive face.
Seconds after taking this picture, he was off, swimming merrily away.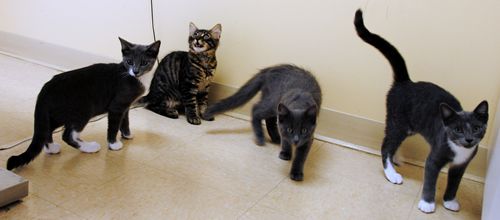 Elvis, Donnie, Velvet, and Solly - at the vet for their last round of shots. They were definitely NOT afraid. Want to adopt them? They're incredibly sweet and friendly!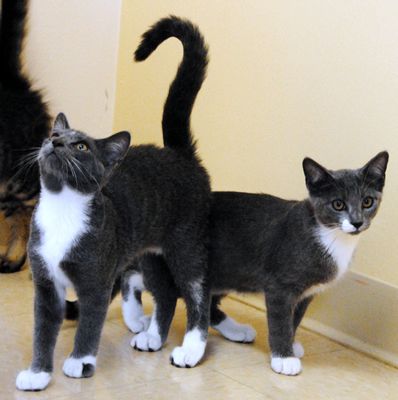 Solly and Elvis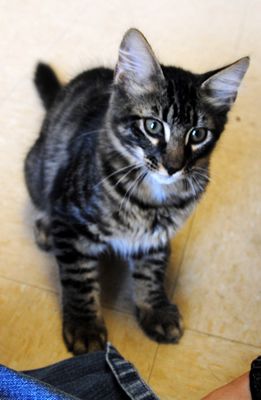 Donnie
Velvet
Now that Mama and her babies have had all their shots, they're all free-range out at the land with everybody else.
Donnie and Solly, lounging in the grass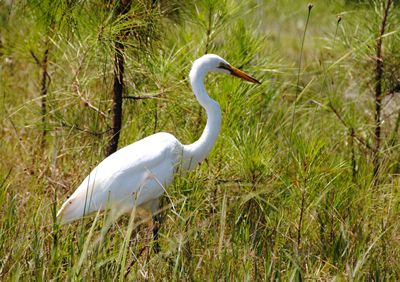 Egret - this fellow was just hanging out near our land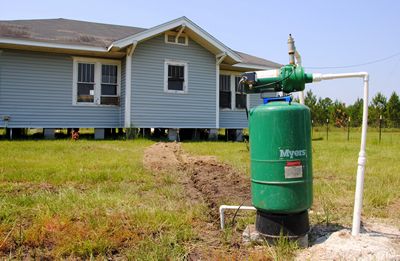 FINALLY!!! We have a well!! The man who installed it (the asshole who threatens to shoot kittens) is a total dick and not at all someone I would recommend. He is a professional well-driller, who has been in business for years; I've no idea how he has stayed in business if he treats most of his customers like he treated us. But at least it's finally installed and running.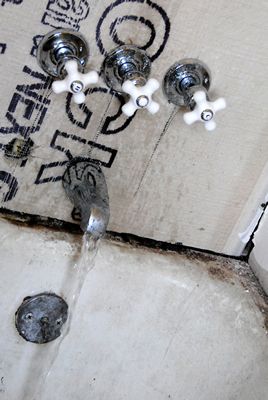 Look! Running water! Time to get the wall around the tub tiled.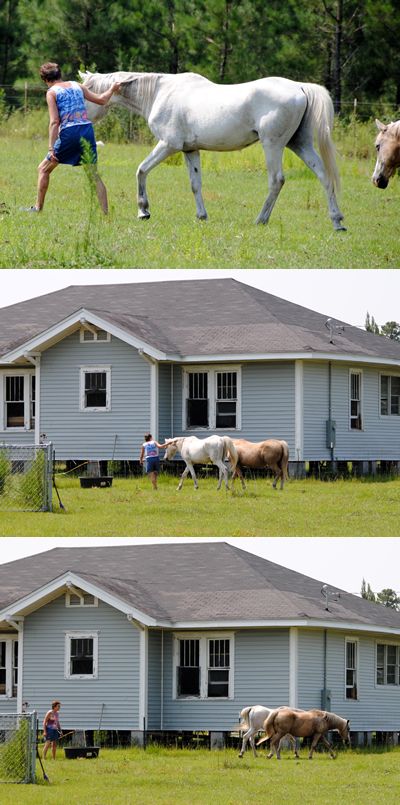 We moved the horses' water trough away from the hand-pump well over to the fence by the electric well so that we could fill it with the hose... Mom's attempt to lead the horses to their new source of water was not entirely successful...