The Fourth of July is my mom's boyfriend F's favorite holiday, and every year he goes all out to put on a big fireworks display. So we went down to Live Oak, FL to celebrate the Fourth with him. This also gave me the opportunity to check out some of the flooding in the area, which was one of the hardest hit by Tropical Storm Debby.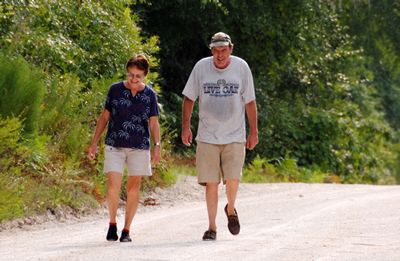 Mom, F, and I decided to walk down to the boat ramp near his house...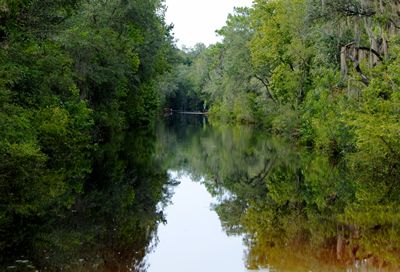 We weren't able to make it anywhere near the boat ramp. This is the road. Can you see that green sign way down at the end of this photo? That's the sign at the parking lot for the boat ramp. Yeah.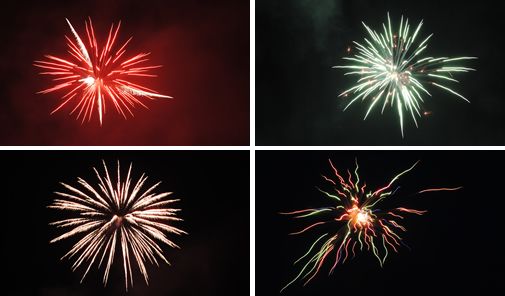 F's fireworks were stunning as always.
F's friend B launches the ground-based show (fountains, mostly)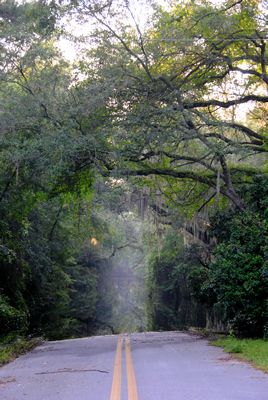 When we left F's to head back home, we decided to swing by Suwannee Springs... but we didn't make it there, either, as the road was still flooded.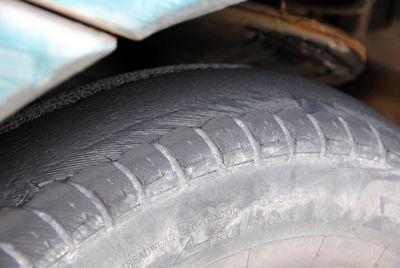 On the way home, as I was driving my mom's car, the treads blew off the left front tire. That was fun. Luckily the tire itself didn't blow, so we were able to limp the rest of the way home and get a new tire.
If the tire hadn't blown out, and we hadn't had to stop to get a new one, we wouldn't have driven past the Advanced Auto Parts on the north side of town when we did... I guess it was meant to be. See, we pulled up at the stoplight in front of the Advanced Auto Parts just in time to see two very delinquent looking folks getting either chewed out or arrested by some cops, as a skinny kitten ran past them towards the busy road. We pulled in, picked up the kitten before it could run into the road, and asked if it belonged to any of them. The delinquent folks (the woman had track marks) said yeah, it was theirs, but they couldn't feed it (obviously; it was incredibly skinny) so if we wanted it, we could have it. The police officers encouraged us to take it. So yeah, we now have yet another kitten.
We've been calling her SugarPie
Look how skinny!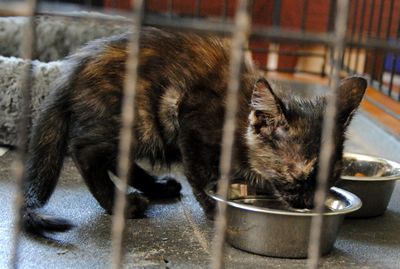 She has a good appetite, and eats and drinks plenty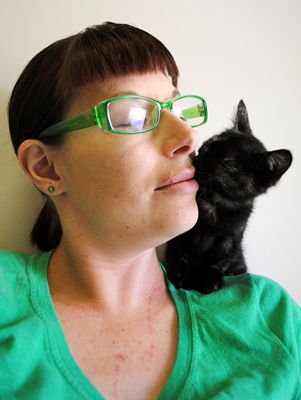 I took her to the vet, as she has a head cold. This was while we were waiting to see the vet. The scratches on me are from her climbing up me as if I were a tree. Luckily, the vet said that with 7-10 days of amoxicilin, she should be all better.
The road to our land is flooded more often than not, and our options for driving down said flooded road have been a 1997 Ford Escort stationwagon (mom's car) and a 1984 ChevyVan (the most terrifying thing I have ever driven). As such, I have been encouraging my mom to buy a truck for quite some time.... and this weekend she finally did it!
Here's my mom saying a sad goodbye to her old van (the dealer gave her $400 for it).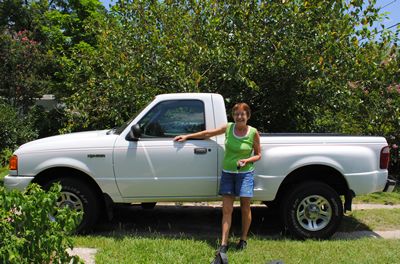 And here she is with her "new" 2003 Ford Ranger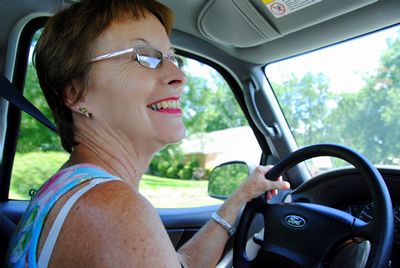 Mom, happily driving her new truck
The truck made it out to the land (through the water obstacles) with no problems at all.