Saturday morning I took my super-large suitcase, my super-large backpacker backpack, and my laptop backpack and headed for Seoul to commence my move. I unpacked and then went out and bought a bunch of stuff for the apartment (kitchen and bathroom things, pillows, bedding, etc - the kind of stuff I have in Daegu but won't be lugging up to Seoul with me). After three shopping trips (each time returning with essentially as much as I could carry) I was exhausted.

Want to know how I spent my first Saturday night in happening Hongdae? I was sound asleep by 8pm. I woke up around midnight, made myself dinner, watched an episode of Fringe, and went back to bed. I woke up at 10:00am. Yeah. And holy shit, muscle aches. I took way too many Aleve today, and the pain has yet to subside. On the plus side, my apartment no longer looks empty and depressing; it now looks rather like my home. My landlord even gave me a free desk and chair, so that's one less thing I need to buy. Take a peek: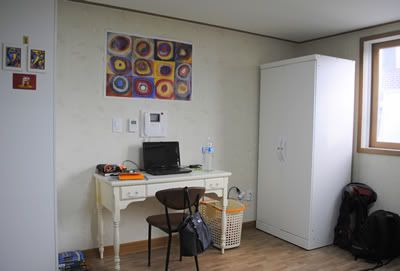 Free desk and chair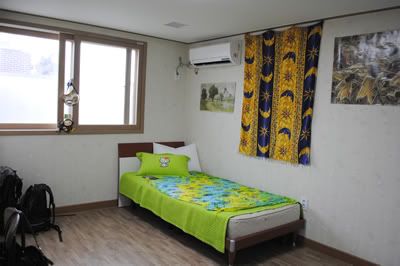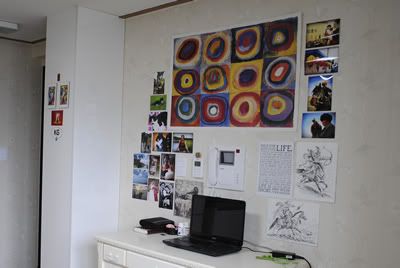 Now that looks more like *my* home!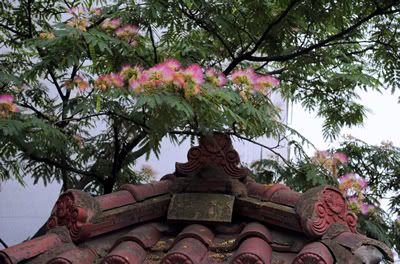 One of my friends and I had recently been talking on Facebook about how mimosas reminded us of our childhood - the villa next to my new apartment has a huge mimosa tree :-)

My apartment is in the grey building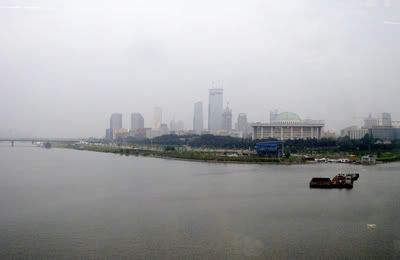 I took this Sunday night from the subway, crossing the Han River at dusk between Dangsan and Hapjeong after having dinner with some of my new coworkers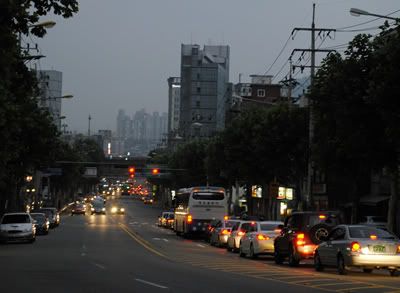 My neighborhood at dusk
There's a vet clinic just around the corner from my new apartment! Very convenient. I love the dragon on the sign... catering to the Targaryens no doubt!
My neighborhood at dusk
I really like my new apartment - not so sure I'm going to dig the 45 minute commute (and that's just four subway stops!), but considering that if I'd lived much closer to Yeouido I'd be paying more for a smaller apartment, I think it's worth it. Of course, my new apartment won't truly feel like home until I have Charlie here (and she won't make the move until September). A house really isn't a home until one has one's cat in it.
And now that I've written this.... it's time to hop the KTX back to Daegu; I've got four more days of work left down there before my six weeks of mad circumnavigatory travel begin :-)