This post is going to be pretty much photos-only, as they tell the story far better than words ever could. Enjoy!



My mom, in front of half of her house.

The house, causing a bit of a traffic jam.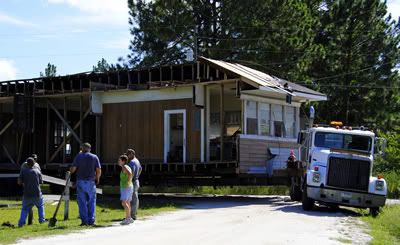 They had to take down someone's fence in order to turn the corner.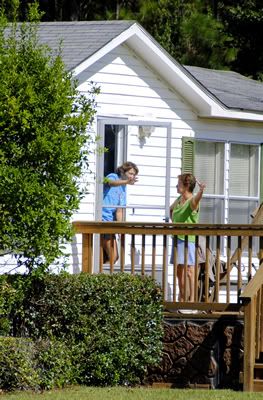 "Oh, btw, we just took down your fence. Hope that's OK."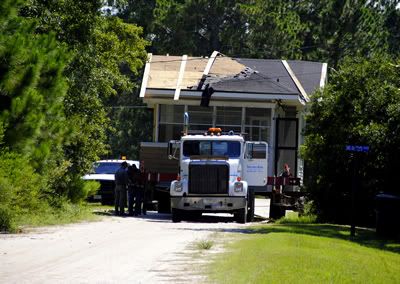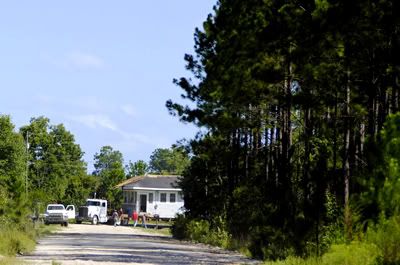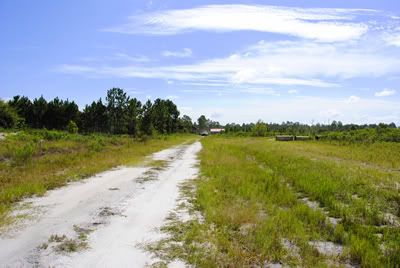 Yep, that's the house at the very end of the "road"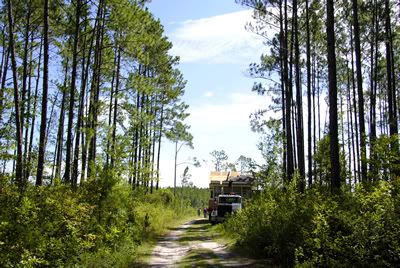 Half a house, out at the land.

A few days later, they brought out the second half.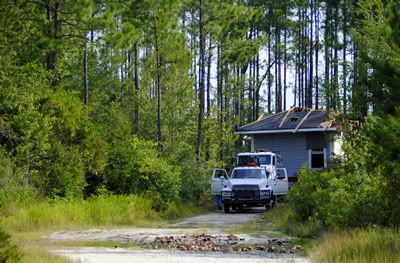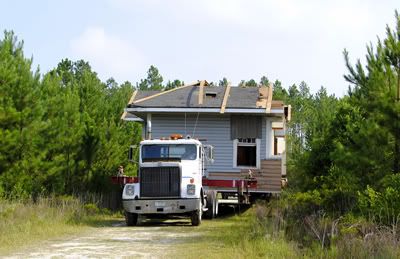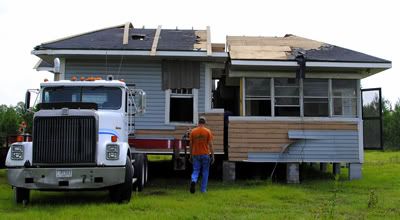 Two halves of a house, however, do not necessarily make a whole!