Despite the below freezing temperatures of Saturday morning, the day was gorgeous, and I decided not to let it go to waste. I decided to take the absurdly long subway trip to the opposite end of Seoul (well, to Gangnam anyway, which is an absurdly long subway trip from Hongdae) for the purpose of visiting
Bongeunsa
, a Buddhist temple founded in 794, and since enveloped by one of the most modern areas of Seoul. It's located just across the street from the frightening (to me anyway)
COEX Mall
and the
South Korean World Trade Center Complex
. It's a great area for photographs, especially if you're looking to juxtapose modern with traditional. Only a few of the photographs I took are shown below; to see the complete set of photographs,
CLICK HERE
.

There were quite a few silver spheres. The one on the right was part of a monument to the 2010 G20 meeting, which was held in Seoul.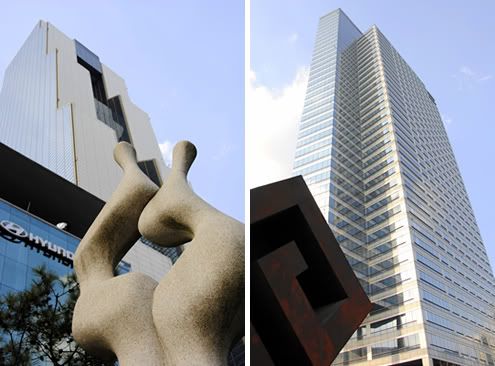 The building on the left is the Trade Center Tower; the one on the right is part of the overall complex.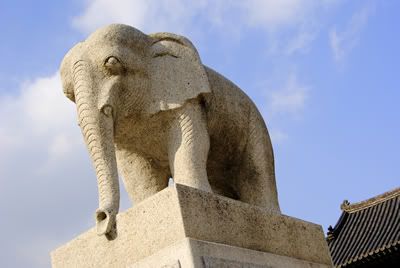 Elephant outside Bongeunsa
Unfortunately, one of the main sections of the temple was closed for refurbishment. Luckily, the complex was large enough that there was still plenty to photograph.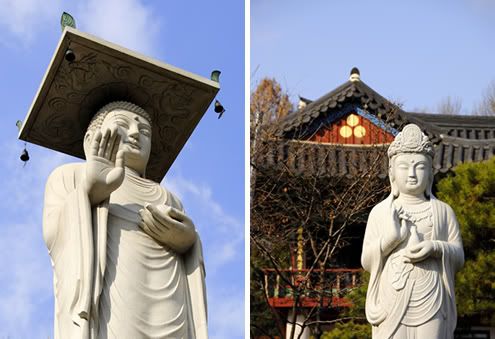 (Right: well fed but feral temple cat)
To see the complete set of photographs, CLICK HERE.