I had to run some errands down by Seoul Station today, and I decided to take the opportunity to do something I've been meaning to do for a while now: check out the
old Seoul Station
. It was built in 1925 during the Japanese occupation, and it's definitely different from most buildings in Korea. I *love* old train stations. (I'm still bummed that despite the rather eclectic collection of things my mother has had moved out to her land, the old train station from a neighboring community was not one of them. Sadly, it has since been torn down.) Anyway, I planned to take a few shots of the exterior. I'd had no idea that the restorations were complete and it had been opened to the public as an art museum. I'm not an art museum kind of girl (especially the "art" in this place, which was of rather dubious quality), but the fact that it's now open to the public meant I got to thoroughly explore the building.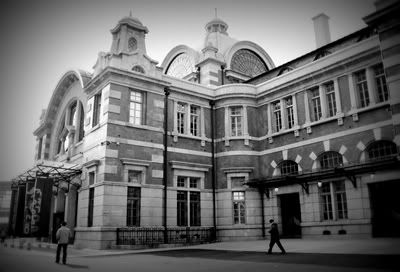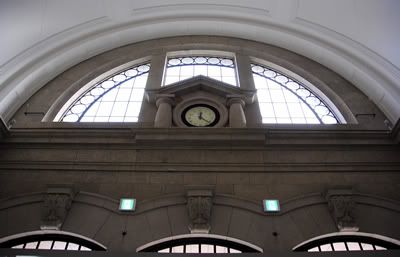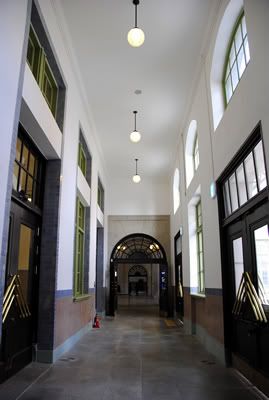 Old steps down to the platform.

This was the only piece of art I liked - a steampunk robot drum kit!

The old station is located next to the new one, and the tracks are in essentially the same place they've been since the 1920s.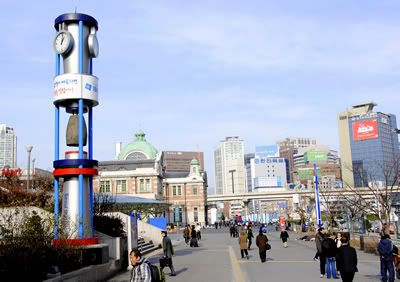 To give you a sense of their relative locations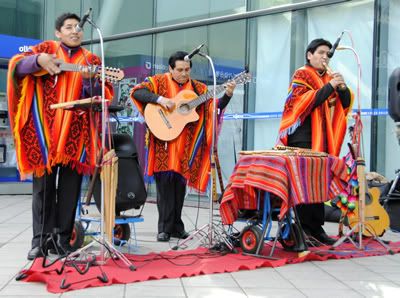 Korean speaking Peruvians performing in Spanish in front of the station.
This is their website. They're on Daum, so I'm guessing they've been here a while.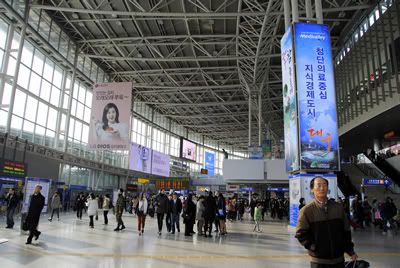 And just for comparison, here's the inside of the all new Seoul Station.
To see my complete set of photos from both train stations, CLICK HERE.