I didn't set my alarm when I went to sleep Friday night - I had no plans for Saturday, and according to the weather channel, the weather was supposed to be rainy and all around miserable. I have to admit that I was quite annoyed to open my eyes at 1pm to sunshine and clear blue skies. Often in Seoul there's sunshine and haze; clear blue skies, not so much. But, figuring I should enjoy the good photography weather while it lasted, I tossed on some clothes and headed out. I decided to climb to the top of the hill behind Hongdae. I've wanted to climb it ever since I first saw it, figuring that the views from up there would probably be pretty spectacular.

This is the hill I'm talking about, as seen from Exit 3 of Hongdae Station
Sadly, I don't recommend climbing this hill. There are a couple places along the way up where the brush clears enough to give you a halfway decent view and a slight chance at a good shot... but that nicely cleared park-like area? That belongs to the Korean military, and is totally fenced off.

As seen through a break in the brush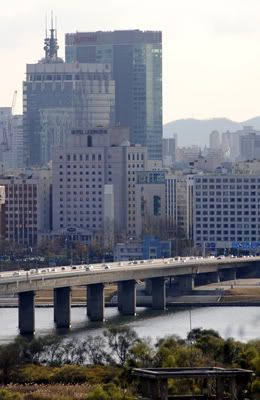 As seen through yet another break in the brush. There weren't too many of those. (This shot involved full zoom between two apartment buildings similar to those in the shot above.)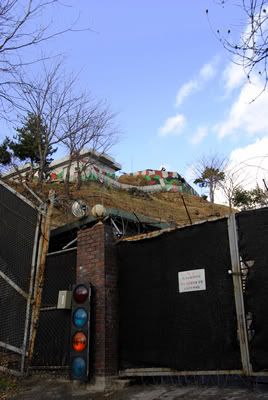 In contrast, you know they've got a kickass view.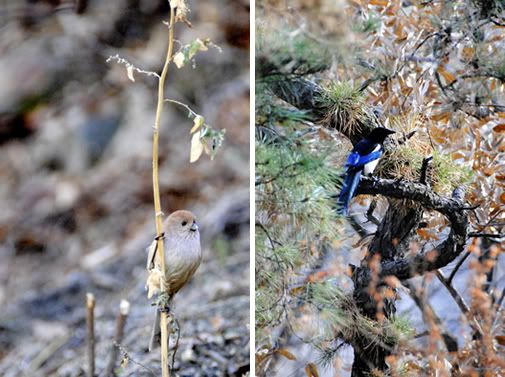 I did find a couple of photogenic birds, though.
I hiked down the other side of the hill and walked down to the Han River. Got a couple of decent shots of Yeouido from the Mapo side.

Bridge from Mapo to Yeouido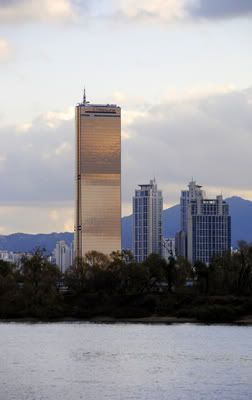 Building 63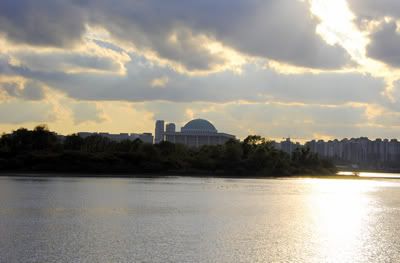 National Assembly