It's been raining for a few days now due to Tropical Storm Debby. It's no where near as bad in my part of South Georgia as it is in down North Florida, where my friends in Lake City and Live Oak are experiencing some major flooding. Our flooding is pretty minor in comparison. Still, the "road" to our land has flooded again, and large chunks of our land are under 4-6 inches of water.
Our "road" is a lake again.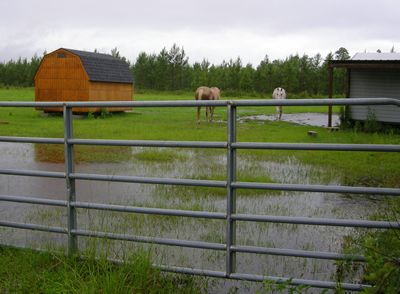 Flooded areas of our field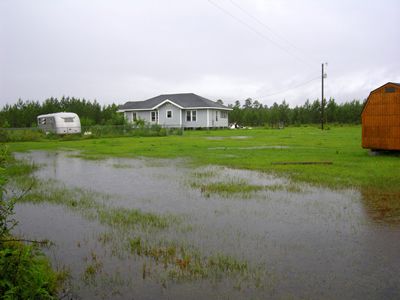 Flooded areas of our field - luckily the house and the Spartan are on the high spots.
Merlin and Bagira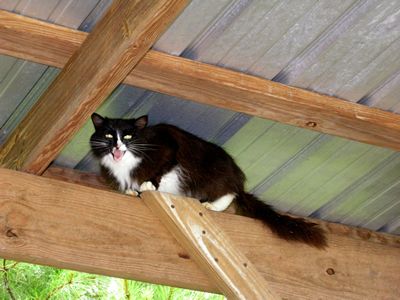 Bagira found a nice high and dry spot - the rafters of the barn
The trench I dug behind the barn is keeping the horses' stalls relatively dry.
Most of the kitties were inside the Spartan (except for Mama Cat and the babies, who are high and dry in the tri-level A-frame)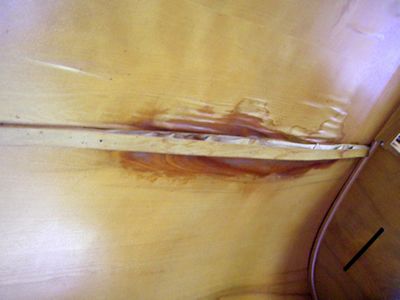 Unfortunately, the Spartan has sprung some leaks, so I'll have to do some roof patching when the weather clears.