I decided to go to the Daegu Arboretum today. I'd never been to the arboretum before, despite four lengthy trips to Daegu over the years. It's located a long way from my part of the city - a 45 minute subway ride, followed by a twenty minute walk. (M - oddly enough, it's one subway stop from where we lived back in 2001. I wish we'd known about it back then.) I'm not sure when the arboretum opened, but apparently it's a former landfill that closed in 1990, and which has since been reclaimed and turned into an incredibly large park.

The arboretum is a fantastic place to spend an afternoon. There are numerous gardens, plenty of walking paths and hiking trails, lots to photograph, and tons of fantastic picnic spots (with tons of families picnicking). Also, there is no entrance fee. If it were closer to my home, I'd probably go there every weekend.

Getting there isn't difficult. Take the subway (line 1) all the way out to Daegok. Exit through either exit two or three. Take the road that runs between the two exits. Turn left at the first large intersection. Follow that road alongside the wooded hill. It will then make a 90 degree turn to the left - keep going. At the first large intersection, turn right. At that point, you'll see signs for the Daegu Arboretum (labeled in both English and Korean - 수목원).
Lots of children and families were out playing, strolling, relaxing, and having a good time.
I've seen these purple flowers here and there around Daegu, but never in such abundance as I saw at the arboretum.

Playing with focal lengths.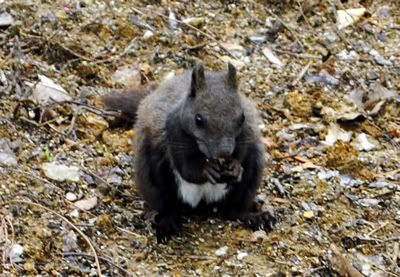 Korea isn't much of a place for natural wildlife. Other than magpies, pigeons, and the occasional chipmunk, one rarely sees anything wild (other than feral cats). This was my first sighting of a Korean squirrel.

Thistles!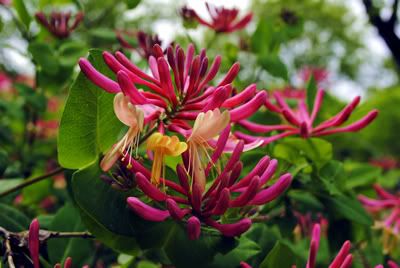 Honeysuckle!
Desert plant hothouse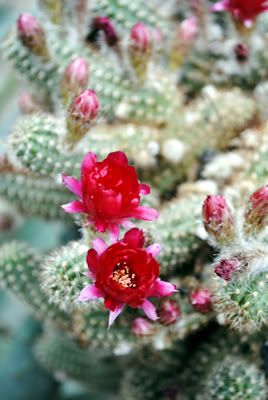 Flowering cactus