On the northern edge of Daegu, South Korea - located between the airport and Palgong Mountain - is the Bullo-Dong Tomb Park (sometimes transliterated as Pullo-Dong). It consists of 200+ fifth and sixth century tombs. If you're looking for a lot of historical stuff, this isn't the destination for you, as the park is nothing but acres of grass-covered mounds. However, if you're looking for a nice, rural park with plenty of pretty, low-stress hiking paths, great picnic spots, and not much in terms of crowds, you should check it out. You can get there by taking of the buses that go to Palgong Mountain from the bus stop by the Ayanggyo subway station (Rapid Bus 1, Palgong 1, or 101, 101-1, 401), and getting off at the Bullo Traditional Market bus stop. Walk east from there and you'll run smack into the park. I had a day off work the other day - and as it happened to be a gorgeous day, I decided to spend it out there.


I packed a picnic: gimbap (Korean equivalent to a California roll) and some yummy cream cheese pastries (inside the plastic bag - totally non-Korean but incredibly addictive)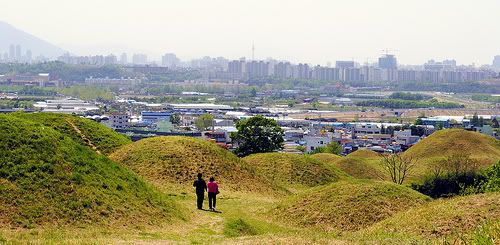 You can see the city of Daegu from the park.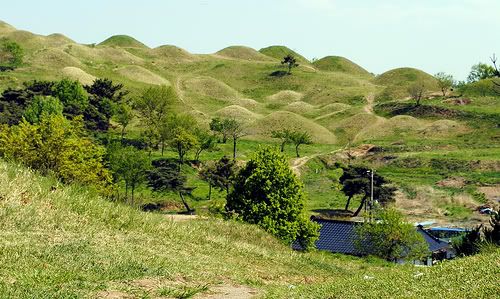 A few of the tombs aren't mounds, but they're few and far between.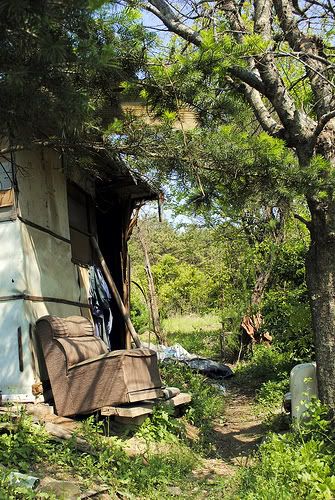 Oddly enough, there was a random, ramshackle shack right in the center of the park. I approached it to check it out, but after discovering a pile of fresh human... poop outside (and I say human as opposed to dog, because dogs don't use toilet paper) I didn't get any closer.