Some things just suck. And this is one of them. Remember my mom's cat, Cylon? I wrote about him here. He's the one that some redneck asshole shot with a .22 back in May, fracturing the hell out of his pelvis and one of his back legs. And yet miraculously, he recovered. Not completely, he limped, he couldn't put all of his weight on his back end like a normal cat, and he couldn't move as fast as he once had... but he was mobile. Playful. Started going in and out the cat window.
After his injury, Cylon was relocated from my mom's land to her house. She lives on a narrow, low-traffic road, with a speed limit of about 25 or 30mph.
And some motherfucker ran him over. Right in front of my mom's house. Not far from a stop-sign, so whether coming or going, whoever did it couldn't have been going very fast. I cannot imagine how it could have been accidental.
You were a sweetheart, and quite a character.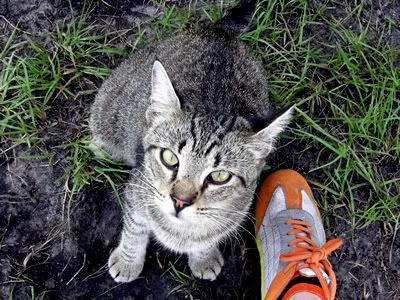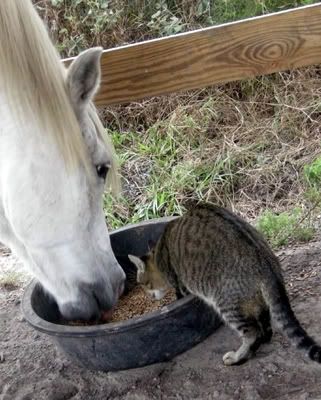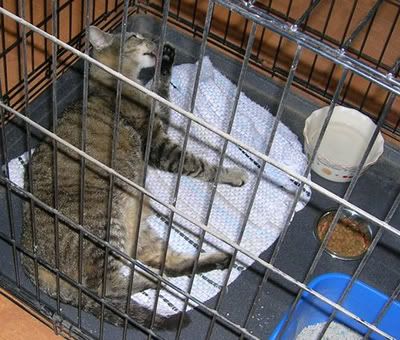 While recovering from being shot, he spent several months in a cage.
Once recovered, he couldn't put weight on his right rear leg.