My boss decided that he wanted to have a barbecue party down by the Han River this weekend. He offered to pick me up near my house, but after Thursday's mobile mishaps I didn't want to be anywhere near the inside of a car. Instead, I agreed to meet my coworker HM at the Seoul World Cup Stadium, which was supposedly a short walk from our destination. I say "supposedly" as HM didn't exactly know where we were going, and we may have walked up and down the Han River for a good bit before arriving at our destination.
Walking along the Han River: "Maybe it's this way?"
Overcrowded sailboat on the Han River
Our destination was the Nanji Camping Park, which offers camping and picnicking along the Han River. (If you picnic there, you can rent pretty much everything you need - an awning to keep off the sun, tables, chairs, a grill, etc.) It was a gorgeous day and great to be outside, and the company was very laid back: my boss, his wife, and their son, as well as WG and HM. An excellent and relaxing day, delicious food, and good company.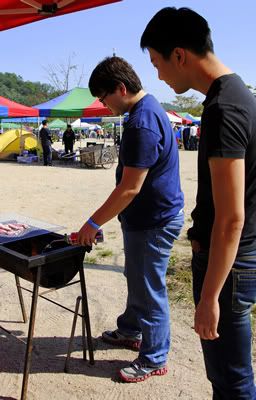 WG and HM, grilling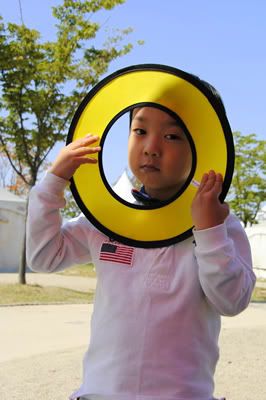 SB, the boss's son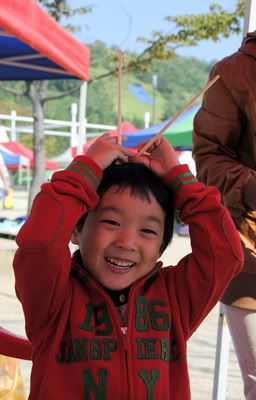 SB, the boss's son