No, I don't mean I got fired. I mean I - and all of my coworkers - were quite literally told to take a hike. Friday we went on a company hiking trip in Bukhansan National Park in the northern edge of Seoul. While I was thrilled to spend a work-day outside of the office, by the end of our definitely strenuous hike, I was starting to think wistful thoughts about my comfy desk chair.
If you connect the start and end points with a straight line, it's a mere 4 miles... but as we wound back and forth and up and down.... well, I've no idea how far we actually went, but I do know that I came home and slept for four straight hours, and spent Saturday feeling like I could barely walk. Still, it was a beautiful day, and it was nice to get out of the office for once.

Most of the hike looked like this.
However, periodically the route passed out of the mountains and into small neighborhoods on the outskirts of Seoul. I found these areas to be the most photogenic.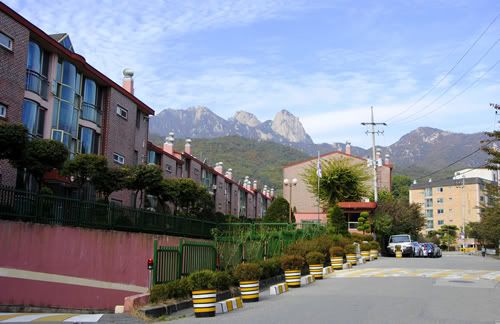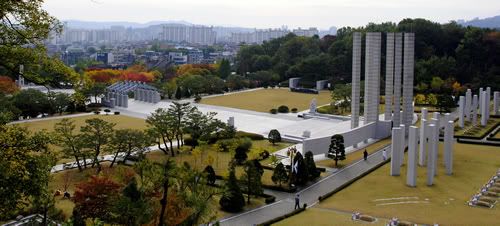 We passed an overlook where we could view the cemetery for those who died in the April Revolution of the 1960s.

At one point there was an overlook with an absolutely smashing view of the northern part of the city.