Yesterday I went, with my father and brother, to the Bay Area Renaissance Festival in Tampa. We went together last year, although apparently I didn't blog about it. Last year, I discovered (and rather fell in love with) Sirena, the best act of the faire in my opinion. They put on a performance within five minutes of our arrival at the faire, and it was excellent. Seriously, they were the main reason I wanted to attend and their performance alone was worth the price of admission. I took a bunch of photos of them, as well as a few short video clips (below) - if you like that sort of thing, I definitely recommend buying their albums.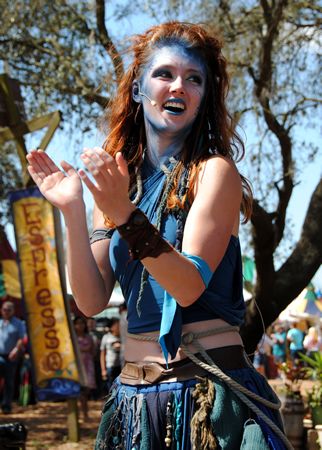 Sirena might have been my favorite performance, but they weren't the only one I enjoyed. Below are a few photos and videos from other acts that I enjoyed: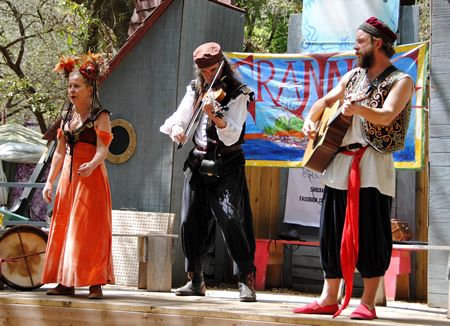 Crannog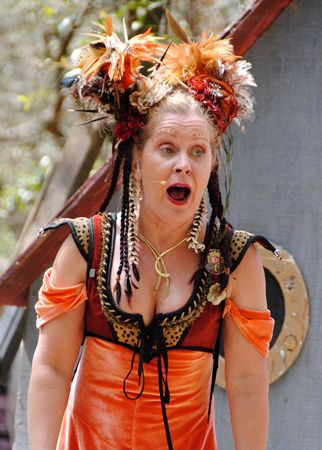 Crannog
Crannog
The Bawdy Boys
The Bawdy Boys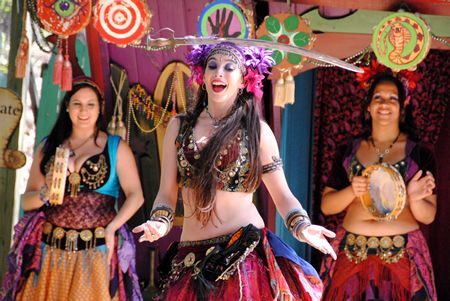 Demzarah Gypsies
Demzarah Gypsies
Of course, one of the best things about any renfaire is the opportunity for people watching: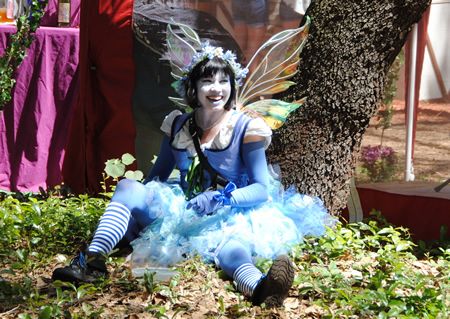 My brother and I
My brother in the stocks.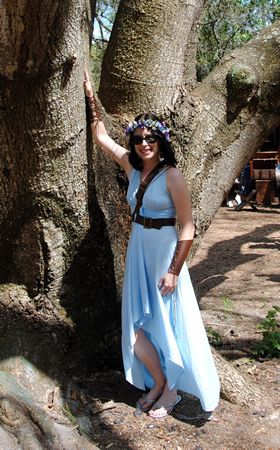 I like posing with trees.
Lastly, remember Molly, the Christmas Puppy that my dad adopted?
She's gotten a lot bigger! She's full of energy and incredibly sweet.
Watch Molly playing :-)