Melissa, my friend and landlord (who lives in CA) was in town this weekend with her kids. Two of our childhood friends were in the area as well, so we all met up: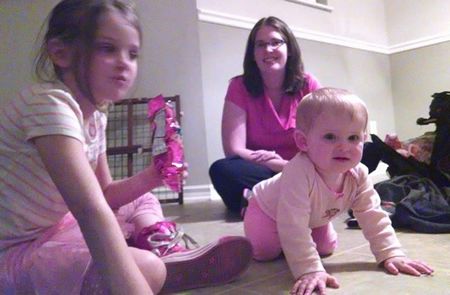 Melissa and her two adorable children, Madeline and Miriam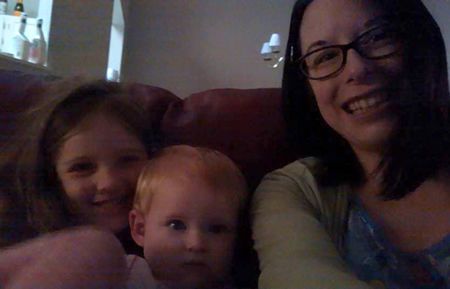 Me with the kids :-)
Chris visits with Miriam and Melissa
And we added a second Melissa to the mix:
Melissa, Miriam, Chris, Madeline, and Melissa
The two Melissas had to head out around 2pm. After they left, Chris and I decided to visit some local springs and historic sites. First we went to Gemini Springs Park, which was really quite lovely. Swimming is prohibited, although pets are allowed AND they have an off-leash dog park section. I wish I'd known; I'd have brought Mochi.
There might be a reason why swimming is prohibited...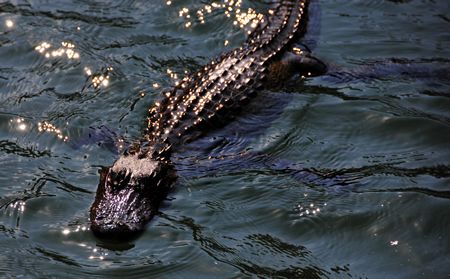 Hello, buddy!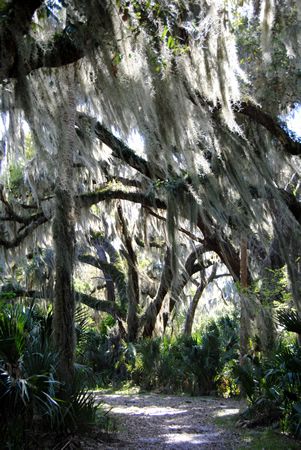 There were many trails through huge old growth oaks, just dripping with Spanish moss.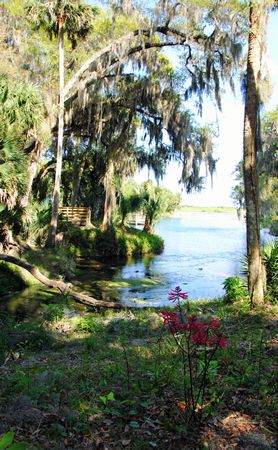 This was actually *very* comfortable!
We left Gemini Springs and drove to Green Springs Park. It wasn't quite as picturesque as Gemini Springs, but it was still quite nice. It was another place in which swimming was prohibited, although the spring hole was filled with teens happily ignoring that directive. They were also repeatedly climbing up very tall trees and plunging a great distance into the water below. Safety first!

The guy in the black pants has just jumped.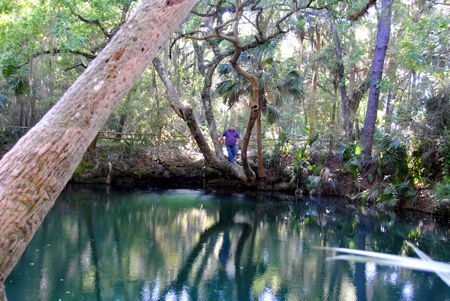 Chris (not preparing to jump) on a tree on the far side of the spring.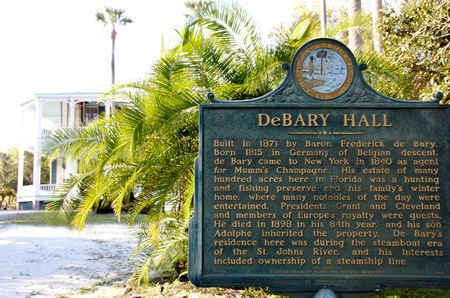 Then we drove to DeBary Hall
Unfortunately, it was around 5:30pm, and the place had closed for the day. We were still able to explore outside though.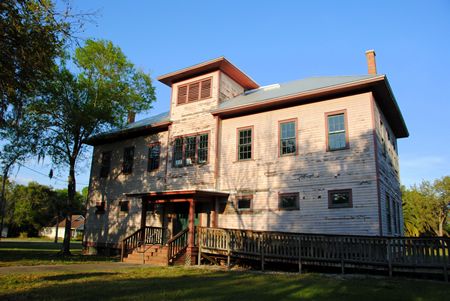 Driving back to Orlando through Sanford, we spotted this large building and stopped to check it out. It turned out to be the old Georgetown school.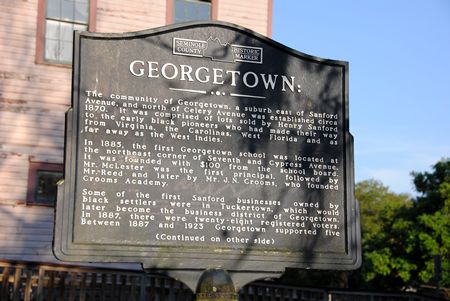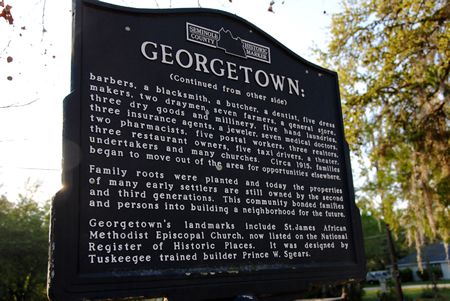 Our last stop of the day was at Big Tree Park. The park used to be the location of a 3500 year old bald cypress tree nicknamed 'The Senator' that was 118 feet tall. It was, sadly, destroyed by arson in 2012. Below are some pictures of me, Chris, Melissa, and her husband Alex visiting The Senator in 2006. Under that is a picture of it today.
Poorly made snapshots of snapshots.
At least you can see the tree.
What remains of The Senator.
To read about his sad demise, click here.