The first week of March was Spring Break at the university where I both study and teach. It's a bit early for Spring Break, in my opinion, although perhaps The Powers That Be felt that we Floridians should be given our Spring Break before the college-aged masses from across the country descend on our state later in the month. Who knows. It had been t-shirt weather here in Orlando for the last two weeks of February, so when I started packing for my trip to southeast Georgia, I initially only threw t-shirts into my suitcase. I added a couple of sweaters as an afterthought, and it's a good thing I did as it was pretty cold the entire time I was there - and rainy most of the time I was there. As such, I spent a lot of my Spring Break huddling under the covers with my animals, keeping warm and dry. I didn't really do a damn thing blog-worthy, although I did take a good number of animal photos, especially on the dry days. Let's start with the dogs: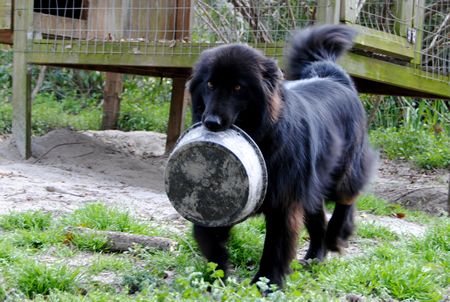 Wolfie is a little obsessed with his food bowl. He continually prances around with the damn thing, all the while looking incredibly proud of himself. Below is a video of Wolfie showing off his bowl-carrying skills.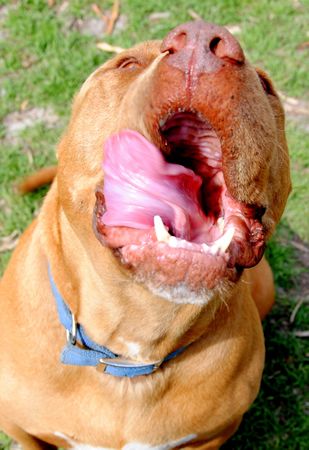 I was going to take a cute photo of Viktor... then he did this.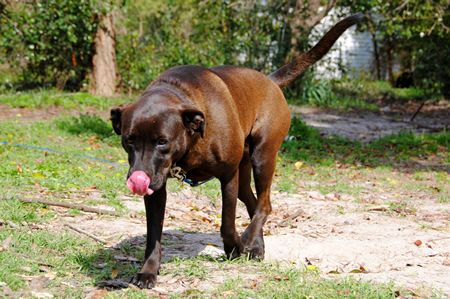 Nadya now must be kept on a running tether at all times, because otherwise she gets loose and runs around the neighborhood. As she's one of the three cat-killers, we really cannot have her getting loose. She doesn't seem to mind the tether, though. It's pretty long, and she's still in the yard with Viktor and Kali.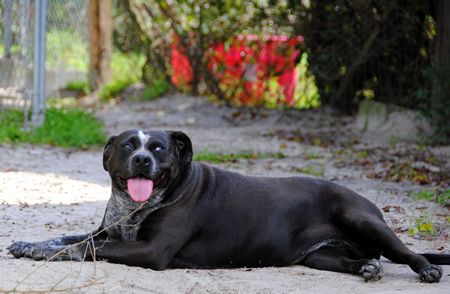 Kali: Fat, lazy, adorable, shy, sweet, and occasionally kills cats. Sigh.
I swear Brin gets greyer every time I see him.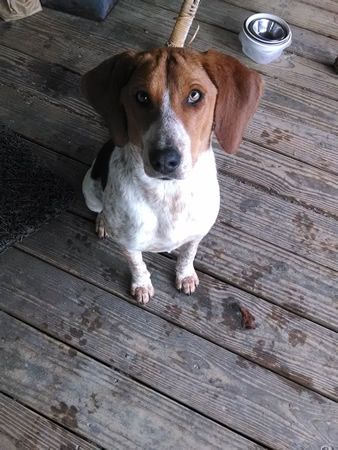 This is not our dog. She has apparently been running free through mom's neighborhood for the past couple of weeks - although she's not thin at all (and turned up her nose at a bowl of food), so she must have a home somewhere. Unfortunately, mom's dogs go nuts when she shows up. Brin even attacked her on Friday... perhaps after that she'll stay closer to her home.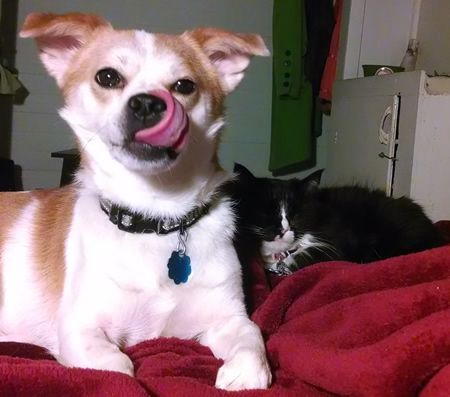 Mochi being his adorable self, with Bagira in the background
My mom really didn't want me to post this, but is is seriously one of the most adorable photos ever, in my opinion. And it works well for a transition from dogs to cats.
This is Stranger. He showed up out at mom's land back in January. And by "showed up" I suspect I actually mean "was dumped" - he's a full grown male, but young. Super friendly.
He loves to roll over.
Watch Stranger in action:
This is Buddy. He was trapped as an adult feral cat in 2009. He didn't start allowing humans to pet him until January of this year.... and he has discovered that he loves it! Although if you watch the video below, you'll see his feralness rear its head (or its claws!) a few times. You can also clearly hear him purring :-)

Charlie, being all ladylike.

Bagira, who is always ladylike.

Echo, our oldest cat. We found her as a kitten in 2002.
And now for some rainy photos to show you what most of my Spring Break was like:

Merlin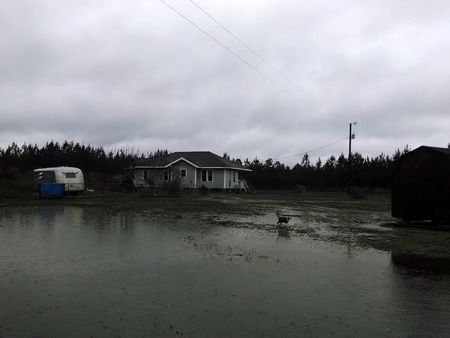 In the distance you can see one of the kitties (Solly, I think)
Honey, Merlin, and Solly