I've written at length (numerous times) about the problems of being one of the fairly small number of folks in Southeastern Georgia willing to take responsibility for animals no one else wants. My mother and I like dogs (I have Mochi; she has eight – and you may remember that we picked up six puppies in December), but we are cat people. Cat rescue is our thing. My mom has roughly 25 cats (all rescues, all spayed/neutered and vaccinated).
Cats and dogs do not always get along. Luckily Mochi is great with cats (I'm fairly certain he thinks he is a cat), and mom's three indoor dogs (two little ones and one pit bull) are also great with cats. The dogs in mom's backyard, however, are cat-killers. Specifically Kali, Viktor, and Nadya. It's not their fault. They were all full grown when we found them. Kali and Nadya (found separately) were starving, and probably hunted whatever they could to survive. Viktor was most likely a lost/dumped hog-hunting dog, whom we found injured and on the side of the road in the absolute middle of nowhere. Whatever hunting instincts they had when we rescued them were already fixed into their brains. Mom has had Kali since 2009 and Viktor since 2012. During that time we have lost several cats to the backyard dogs. Most of the cats know not to venture near them. I picked up Nadya last New Year's eve. We've lost two kittens in little more than a year, once they've gotten big enough to venture out the cat window. Kittens who didn't know that the backyard dogs were not friendly like the indoor dogs. We lost little Sunshine today. It was probably Kali that got her (apparently she had a scratch to the face), although we don't know for sure.
WOULD ANYONE BE INTERESTED IN ADOPTING A DOG? (Or if you're a dog rescuer with some cats that don't fit in at your place, would you be interested in trading?)
Perhaps this isn't the best way to introduce the question of adopting these dogs… But we really need to find homes for them. We've wanted to find homes for them ever since we found them, but they're not the easiest to place (especially Kali and Viktor). Viktor and Kali couldn't go to anyone with cats or small dogs. Viktor can't go to anyone with male dogs (he's viciously aggressive against male dogs), and Kali has in the past been aggressive towards female dogs. However, they get along great with each other. I wouldn't want them to go to someone with little kids. They're not aggressive towards humans at all (they're quite friendly), but they might view a small child in the same way they view cats and small dogs and I wouldn't want to take that chance. What they need is someone with a fenced in yard, no small children, and no other animals that might wander into said yard. They are both very sweet and love attention. Kali is actually passive aggressive; when you try to put her in her kennel, she will often roll over on her back and refuse to budge until her belly is rubbed to her satisfaction. Nadya is incredibly sweet, and could go to anyone with a good fenced in yard and no cats. (She's great with small dogs.) I'm sure she'd also LOVE to be a house dog.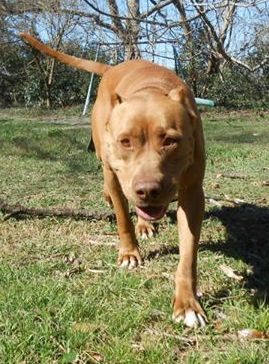 Viktor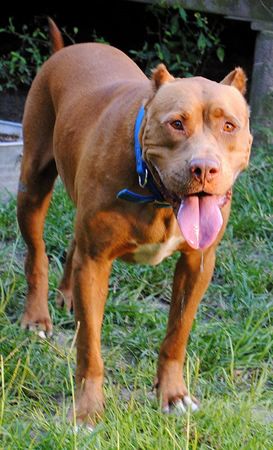 Viktor

Kali


Kali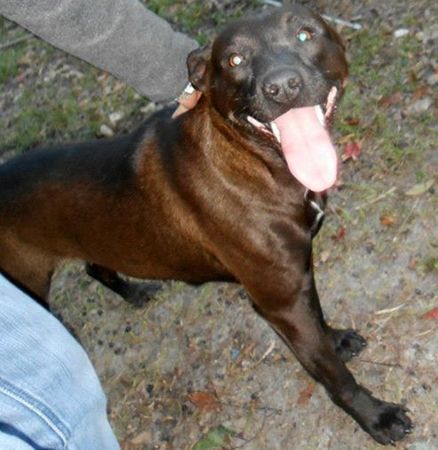 Nadya
I've mentioned before that my mom is 69 years old and lives alone. She has about 25 cats, in addition to the eight dogs. If I get offered a job in the US, I will take Viktor and Kali off her hands, but my future is (as I mentioned in my previous post) rather up in the air. I might be living in the US after I finish my Master's program, but I just as easily might be living somewhere like Kyrgyzstan. (This also, of course, depends on me being able to live somewhere where I could have large dogs. For example, I would not be allowed to have them in the place that I am currently renting.) Additionally, right now half of my mom's cats live out at her land (where there are no dogs). When she moves out to her land (once the house is finished; probably in June) she will be bringing the eight dogs out to the land. While she plans to have dog 'yards' out there as she does at her current location, there are about 15 cats out at her land who have only ever met Brin, the cat-friendly pit bull, and who are used to having free reign across all her of her land. She is terrified of what might happen to her cats if she brings Viktor, Kali, and Nadya out there, and so am I.
These dogs are cat-killers, through no fault of their own. We took these dogs in because they were abandoned and mistreated, although since we are cat people, it is proving quite a heartbreaking hardship. If anyone is interested in adopting them (or knows someone who might be), please leave me a comment and let me know. All three are fixed, have had their shots, and are on heartworm preventative. Please share this post and help me get the word out.