The two closest springs to Orlando are Blue Spring and Wekiwa Springs. I went to Blue Spring last week, so this week I drove over to Apopka to visit Wekiwa Springs. I've been to Wekiwa before, but not since 2007. The park tends to fill up on the weekends (you'll be denied entry if the park is full), but if you go in the morning on a weekday (especially during the school year) it's not crowded at all. Unfortunately, if you get there around 10:30-11:00 the light is in exactly the wrong spot for getting really quality spring pictures (sigh) although if you want pictures with few people in the spring, it's the perfect time. Kind of a mixed blessing.
Unlike Blue Spring, at Wekiwa Springs you can walk right up to the spring head; however, unlike Blue Spring (which is still in its natural state), the spring head at Wekiwa is surrounded by a man-made wall. (Many of Florida's springs were enclosed in such structures in the early 1900s.)
While I didn't have much luck photographing the springs, I did get some pretty nice insect and animal photographs while hiking the two miles to Sand Lake and back. Of course, Sand Lake itself was pretty underwhelming and not exactly worth the effort (especially when you can drive there instead of hoofing it for four miles).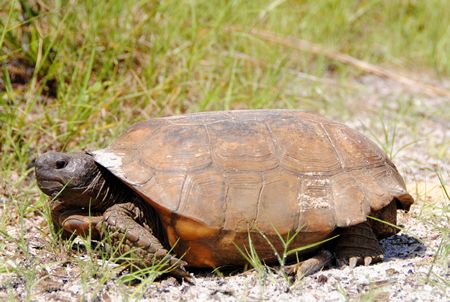 Grasshopper sex.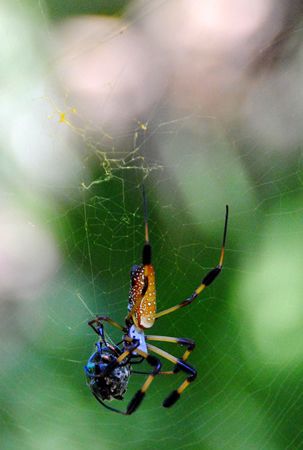 Sand Lake, rather underwhelming.