Remember my onion that I planted back in December? For an onion that was destined for someone's belly, it had a pretty good run: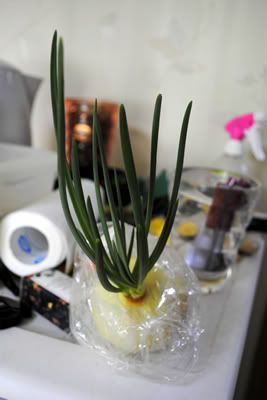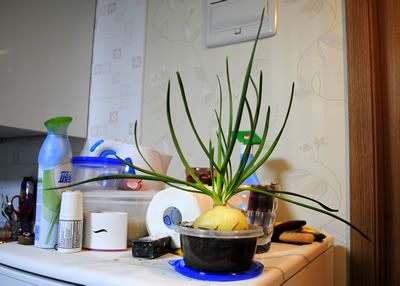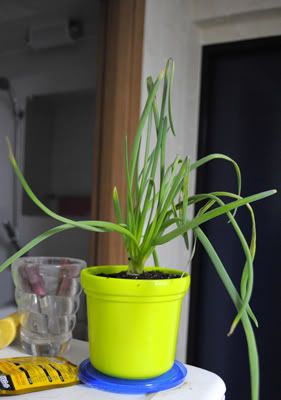 It didn't get as much sunlight as it probably needed, since whenever I put it by the window, Charlie immediately showed way too much interest in it. However, as long as it sat atop the fridge, Charlie paid it no mind.
Then I put the litter box atop Mochi's crate to keep Mochi from snacking on cat shit. Take a look at the onion in the upper right to see how big it had gotten...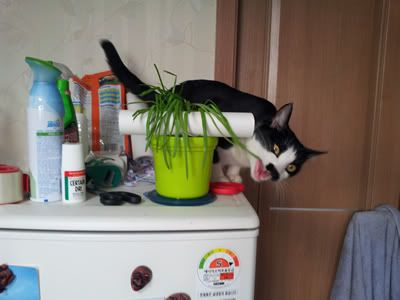 Once Charlie had the dog crate as a convenient stepladder to the top of the fridge, the onion began to shrink in size. Can't imagine why.

The poor thing really is on its last legs.