Now that I've somewhat gotten over the shock of having a mama cat and 5 babies dumped at our gate, it's time to take that next logical step: posting tons of supercute kitten photos. And these little rascals are cute. Somehow only three of the five appear in my favorite 5 photos - although that's just an excuse for me to keep taking photos until I get supercute shots of all of them. Enjoy!
This gorgeous little baby (I think she's a girl) made it into 3 of my favs.
(FYI - that funkiness on the floor is from where the carpet was pulled up.)
Exploring the fireplace.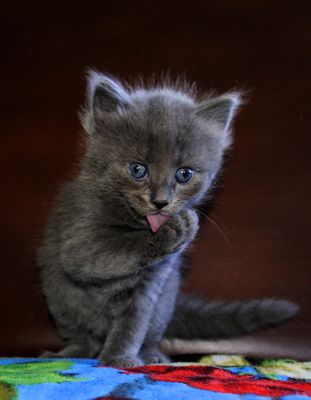 Meanwhile this one (I think she's a girl, too) totally posed for the camera.
I'm pretty sure this fellow's a boy. He loves to climb into things (like my purse) and up things (like my back). I just hope he doesn't discover the hole where the chimney used to be, or he'll have access to the attic - and from there, the entire house.
And for those who are interested in the 1906 bungalow in which these critters now live, here's a guided tour!