During the last week of March, my mom and I took two trips to Appling County, GA. The first trip - which I wrote about here - was incredibly surreal, and at times we felt as though we'd stumbled into an episode of The Twilight Zone or the opening scenes of a cheesy horror flick. Since it literally took us until 4pm to discover the trail-heads for the Moody Forest, we decided to come back later in the week in order to go hiking.
If you want to go hiking in Moody Forest, drive north on US 1 from Baxley roughly 8 miles. Turn right on East River Road (dirt road). Drive until you see the sign for Tavia's Trail on your left. The other trail (River Trail) is a little harder to locate. Continue driving down East River Road past Tavia's Trail. Drive until you reach a fork in the road with a tree in the middle. Take the left fork. Drive a ways, then take the first road on your left. Drive a ways, and the River Trail will be on your right.
The hikes were pleasant - although the mosquitoes were out in force, and I have to say that I prefer trails that actually lead to something: a ruin, a waterfall, an astonishing view. Trails like these, that just meander through the wilderness, seem a tad pointless. Still, it was a beautiful day for hiking, and my mom and I did both Tavia's Trail and the River Trail. (Not sure we ever found the virgin longleaf pines though...)
Wild Azaleas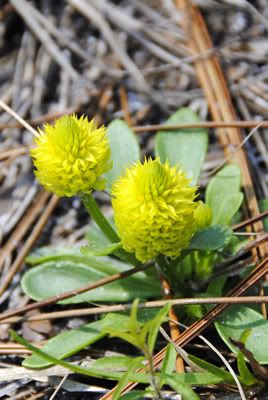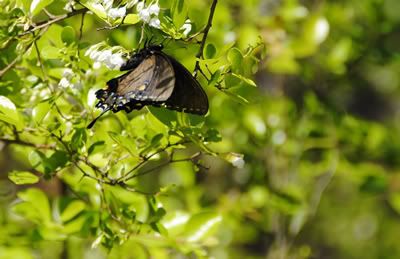 Scream tree???
And what's with that fuzzy patch of light on the lower right?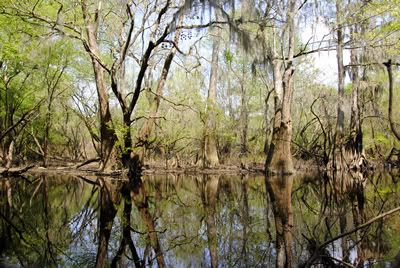 After hiking, we swung through the front gate of the Hatch Plant and snapped a pic.