I'm not normally a fan of museums. I definitely don't like art museums; I'm rather a philistine, and simply cannot understand those folks who can spend hours upon hours in art museums. I love the Hermitage in St. Petersburg... for the architecture of the Winter Palace and the rooms with the Tsarist-era historical exhibits. Historical museums are more my thing, although I tend to prefer period locations (houses, castles, etc) filled with period items to sterile rooms filled with sterile objects, ripped from their original locations and placed safely behind glass. I also dig Cold War era propaganda.
My favorite museum in the world is the Тарых Мамлекеттик Музей - the State History Museum in Bishkek, Kyrgyzstan. Not only is it filled with an insane collection of communist propaganda (including Ronald Reagan in a death's head mask, Dr. Strangelovin' it on on a nuke), but it has an entire floor of Soviet sculptures which one can play on and in and with, and which one can photograph (for a nominal fee, of course). Now that I have a much better camera than I had in 2008, I really must go back to Bishkek and spend some quality time in the museum.

Тарых Мамлекеттик Музей (State History Museum), Bishkek, Kyrgyzstan, 9/2008
But enough with the reminiscing. Yesterday two of my coworkers decided to take me to the National Museum of Korea, located next to the US Army garrison at Yongsan (near Itaewon). We met up at lunchtime, and had Mexican food at Toma Tillo. It wasn't

Taquería Pancho Villa (my favorite Mexican restaurant back home), but it was still quite tasty - and VERY cheesy. Cheese is something I don't get nearly enough of over here.
After lunch I was interviewed by some folks from EBS, who were apparently looking for a foreigner who was willing to say that internet in Korea was crap. I totally disappointed them. Internet speed? Korea knocks it out of the park. Websites all in Korean? I just don't use them. Smartphone service? Yes, it's excellent. I do have some problems with many Korean websites (lack of sensible English translations, overuse of ActiveX, sites that only work on MSIE, etc), but I know better than to badmouth anything Korean in front of a camera!
We then took a taxi to the National Museum. It's located right next to Yongsan Garrison, on land that actually used to belong to the US base. (I remember seeing the building from the base when I was working there in '04; back then, it was still under construction.) It's quite an impressive building, with pleasant grounds on the Yongsan Family Park. For those who like museums filled with small things in glass cases, the place is incredibly impressive. While it obviously wasn't really my thing, it was still a quality museum (and surprisingly NOT crowded, unlike everywhere else in Seoul on a Saturday). My favorite exhibit was the collection of gigantic Buddhist statues. I was thoroughly disappointed by the sparse collection in the Central Asian exhibit. Anyway, photos: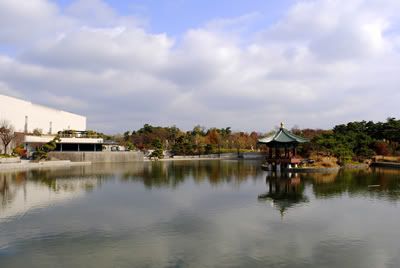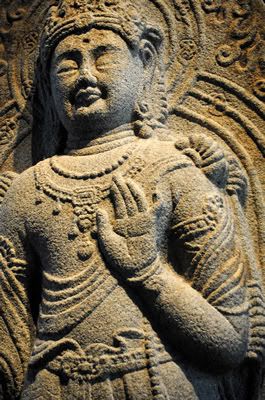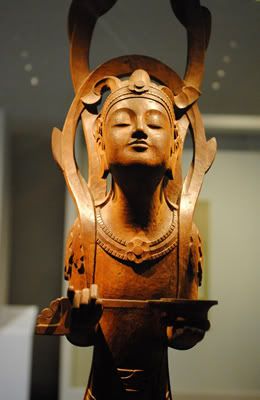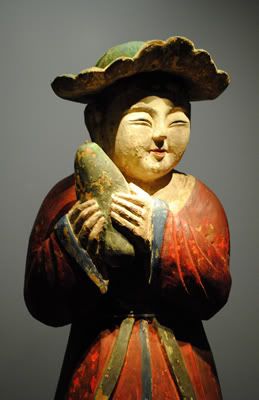 After having seen all I wanted to see of the museum (my coworkers were still wandering about the exhibits), I decided to explore the Yongsan Family Park. It was pretty small, the bulk of it having been turned into the museum. I did, however, come across some bizarre statuary and some creepy playground equipment - including a thoroughly distressing six-legged (!) spider for children to play under.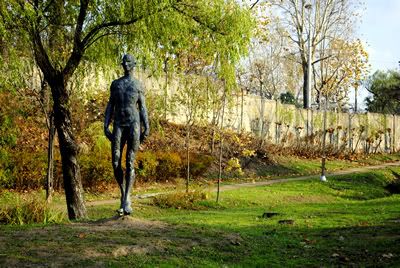 I also stumbled upon a performance by the Kookmin University traditional Korean drum club. I didn't stay for all of it - as by that point my coworkers had wandered out of the museum and were ready to head out. I recorded this on my smartphone; the sound isn't very good, but I blame the phone, not the performers.
To see the entire set of photos from the museum and the park, CLICK HERE.