The spring semester has ended, and the countdown is on for Kyrgyzstan! As I write it is 12:30 in the morning on Monday, May 6th. I will be leaving on May 9th. Yeah. That's really, very soon. I've written two posts about my upcoming trip over on my Kyrgyzstan blog (here and here), so please check them out! Meanwhile, with the end of the semester and the upcoming country-leaving, I've had rather a whirlwind of graduation parties, end of semester parties, and last-visits-before-I-leave.
I went up to Georgia for a week to visit my mom. We found a nearly full grown juvenile wren that couldn't fly and was demanding to be fed (and attempting to commit suicide by throwing itself to the nearest cat). We took it in and tried to take care of it, but unfortunately it didn't make it through the night :-(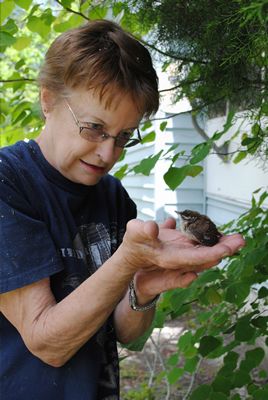 Mom and wren
On a more positive note, we found an adorable, sweet, lovable stray dog - and we were able to reunite him with his family. Here he is with me:
And here's my mom, having a chicken quesadilla at the best Mexican place in town: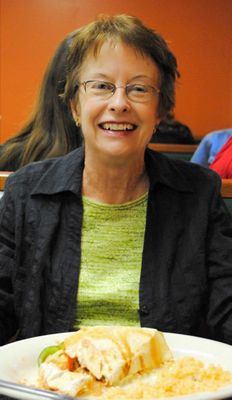 Then it was back to Orlando for two nights of parties. Party #1 was Korean-style karaoke (noraebang/노래방) at an externally sketchy looking joint located down even more sketchy looking Orange Blossom Trail. (I counted at least five definite hookers on my drive home - yay OBT.) Inside this place was actually quite nice, and EXACTLY like any

노래

방 back in Korea. They definitely cater to the Korean ex-pat and Korean-American crowd, and the staff were probably wondering how the hell they ended up with a group of obnoxious

미국 사람 (Americans) packed into one of their rooms.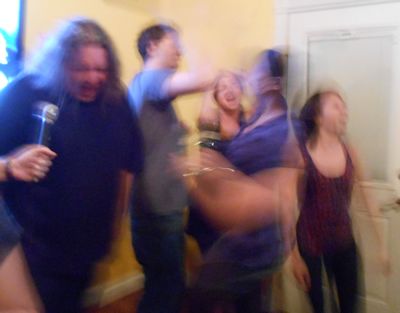 The next night was the Party Train. My friends M, H, and I hit three parties in six hours or something along those lines. The first stop was a graduation party for one of our classmates in the MA TESOL program: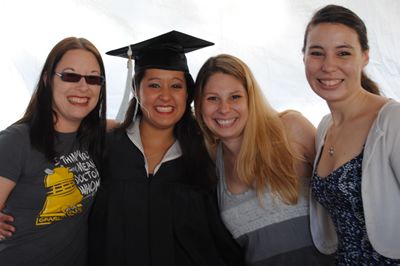 Then it was on to another classmate's end of the semester bash. This isn't the best photo, but Left-Right-Center isn't the most photogenic of games. I think the house might've had it rigged, as the hostess won ;)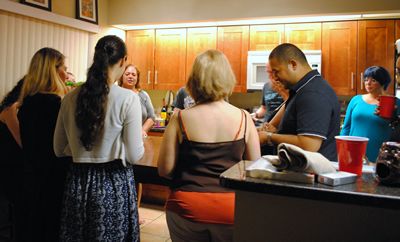 And lastly, an end of the semester /slash/ birthday party:
Then Sunday: off to Tampa to visit my dad. Here he is with his second rescued duck:
(Duck #1 is now full grown and lives outside. They've had Duck #2 about two weeks.)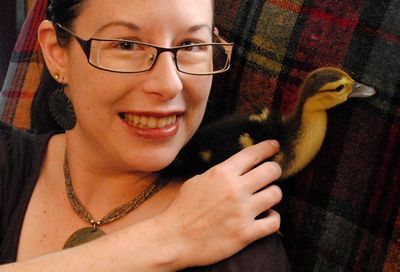 And then there's me with the duck - it's super friendly.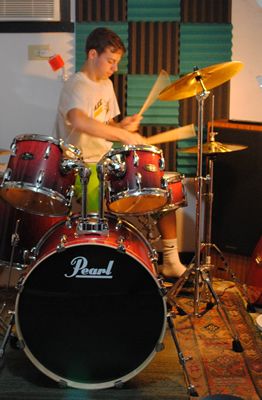 My brother just got a brand new drum kit, which he totally rocks.
Three days until I leave the country! I still have some work-related stuff and some research-related stuff to wrap up, but I'm pretty much done :-) I'll post once more before I head out!